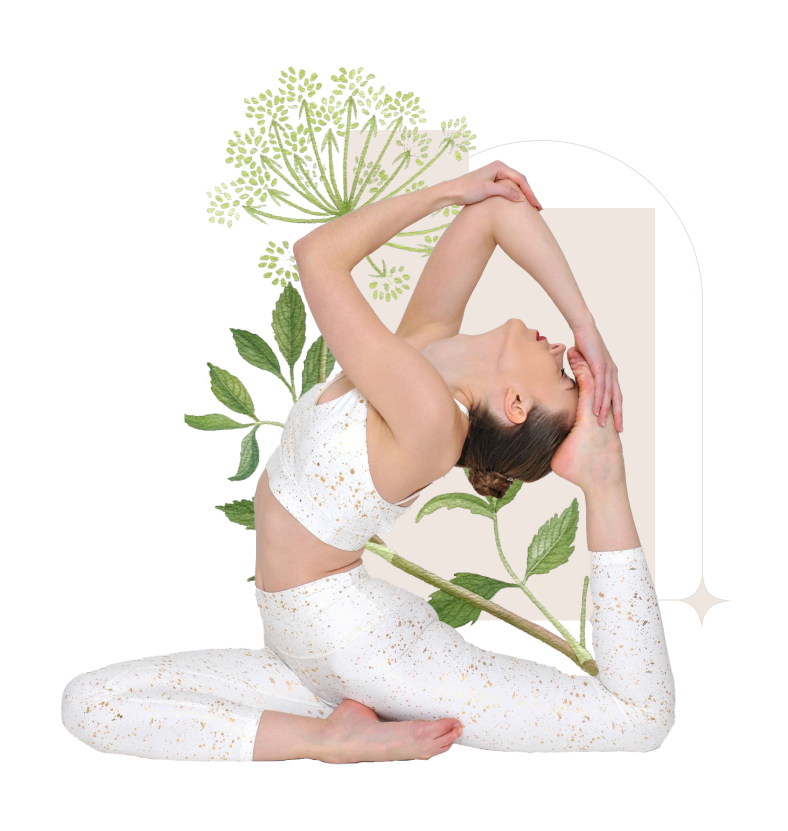 Here and Now is Where Yoga Begins
Transform Your Life with the Healing Power of Yoga at Olaben Studio: Rejuvenate Your Body, Quiet Your Mind, and Nourish Your Soul for Lasting Wellness and Inner Harmony
Discover Olaben Studio
Welcome to Olaben Studio, Welcome to Tranquility

A peaceful oasis awaits, setting the tone for your mindful journey

Discover bliss in motion: Experience yoga in our inspiring studio

Unleash your inner strength and flexibility in a serene and supportive space.

Elevate your core strength: Unleash the power of Pilates in our dedicated studio

Tone, sculpt, and align your body in a space designed for Pilates mastery

The most premium rooftop retreat in the city

Elevate your practice under the open sky, connecting with nature and inner peace
Meet our instructors
Expert instructors dedicated to guiding your wellness journey with passion and experience. Trust their guidance as you explore and cultivate mind-body harmony.
Hoang Vy

With more than 10 years of experience in building yoga teacher training courses, designing content for engaging courses, Hoang Vy is happily called by her students as a teacher of teachers. Appearing in all the largest yoga forums and seminars in Vietnam, she not only brings the best quality lessons, she always brings and gives away positive and youthful energy, her bright smile becomes a success. spread endless yoga inspiration to students and everyone.

Quỳnh Phạm

Becoming a teacher since 2018, Quynh Pham is currently a lecturer at Vietnam Yoga Academy, she has built herself a community with more than 10,000 members on Facebook. Currently, Quynh Pham is also a lecturer at Vietnam Yoga Academy. She has also achieved proud achievements with yoga: Team gold medal, HVC Singles art and HVC Anasa in the National Yoga Championship 2019. In 2020, she officially became the Vietnam National Yoga referee. . At the same time, she is also the deputy organizer of the Yoga Festival, Miss Yoga Vietnam 2021.

Phương Hoàng

Over 5 years of building and training online courses, Yogi Phuong Hoang has successfully taught hundreds of students. Her dedication and relentless efforts spread positive energy, creating meaningful community values.

Hồng Hà

Famous in the Vietnamese yoga community for her natural ability and beautiful body. Early infatuation with yoga and becoming a professional instructor, Hong Ha is loved by everyone for her affable and close communication with her students and quickly built a common home for students up to tens of thousands of people.
Discover, Connect, Thrive
Embark on an extraordinary journey of serenity and self-discovery with Olaben, where you can escape the chaos of everyday life and immerse yourself in the transformative power of tranquility, all while indulging in the finest and MOST LUXURIOUS YOGA FACILITIES available.
Indulge in PREMIUM FACILITIES: Immerse in Tranquility and Perfection. Experience a haven for calmness and serenity in our meticulously designed space.

WE'VE GOT YOU COVERED. Highest quality Olaben mats, blocks, straps, and more provided, ensuring every aspect of your yoga experience is taken care of.

RELAX AND UNWIND: Indulge in Pure Bliss. Rejuvenate your body and mind in our luxurious changing rooms, complete with showers and an exclusive infrared sauna (Female only).

EXPERIENCE THE BENEFITS OF MEMBERSHIP: Unlock Exclusive Perks. As a valued member, enjoy special privileges across the full range of Olaben & Olaben Nutrition products, elevating your wellness journey to new heights. Contact us today to explore these exciting opportunities.
Choosing a selection results in a full page refresh.
Opens in a new window.